In 2000, Haywood County, NC experienced its 4th highest 8-hour ozone concentration at 0.085 ppm. On May 1, a daily maximum 8-hour average concentration of 0.089 ppm was experienced. A detailed meteorological analysis suggests that stratospheric ozone played an important role in this ozone episode. Please visit our web site for more information.
Low-resolution chemical transport models are underestimating actual background ozone concentrations at both low - and high-elevation monitoring sites. EPA's Clean Air Scientific Advisory Committee is concerned about the uncertainty associated with the models to estimate background levels. Learn more about background ozone by clicking here.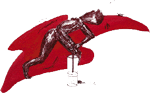 Can we attain the 8-hour ozone standard? Find out by learning more about the "Piston Effect" by clicking here.

Over the past several years, A.S.L. & Associates and its consultants have commented on the strengths and weaknesses associated with the mathematical and statistical methodologies used in epidemiological studies to link exposure with human health effects. On May 30, 2002, the EPA was informed by the Health Effects Institute (HEI) of a generally unappreciated aspect in the use of S-Plus statistical software often employed to fit generalized additive models (GAM) to data in time-series analyses. Additional background information is available by clicking here.

As of November 30, 2023, EPA indicated there are 46 ozone (8-hour 2015 standard), 34 ozone (8-hour 2008 standard), 5 PM-2.5 (2012 Standard), 11 PM-2.5 (2006 standard), 21 PM-10 (1987 standard), 30 sulfur dioxide (2010 standard), 7 sulfur dioxide (1971 standard), 11 lead (2008 standard), 1 lead (1978 standard), 0 carbon monoxide, and 0 NO2 nonattainment areas in the United States. Maps are available for your review and download by clicking here.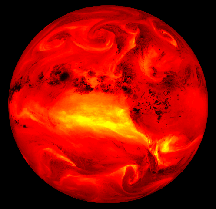 Beginning in September 1994, under a grant from the U.S. Department of Energy, A.S.L. & Associates and its subcontractor, CAPITA at Washington University St. Louis, and consultant Dr. Peter Brimblecombe combined talents to develop a database that allows for the estimation of the global emissions of sulfur from 1850 to 1990. A common methodology was applied across all years and countries for the estimation of sulfur emissions. Please visit our web page for more information.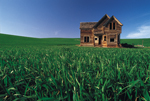 Concerns about attaining the 8-hour ozone standard because of the "piston" effect appear to be realistic based upon EPA's latest trends report.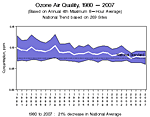 EPA has summarized ozone trends for the periods 1980-2022, 1990-2022, 2000-2022, and 2010-2022. EPA notes that levels are still decreasing nationwide, but the rate of decrease for 8-hour levels has slowed down. However, in some regions of the U.S., ozone trends are increasing. Please visit https://bit.ly/3i6bNd6 for more information.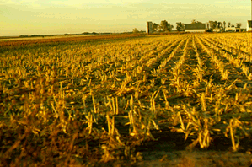 Biological evidence developed under both experimental and actual ambient conditions indicate that, in general, the higher hourly average concentrations are potentially more important than the mid- and low-level hourly average concentrations in eliciting an adverse effect on vegetation. We are continuing our collaboration with researchers from around the world in developing flux-based ozone models, which reflect defense mechanisms that vary over a 24-h period, to describe the relationship between exposure, dose, vegetation effects, and the standard-setting process. Please visit our web page for more information.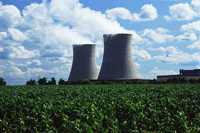 In March 2008, the EPA Administrator lowered the 8-hour human health and vegetation ozone standards to 0.075 ppm. On September 16, 2009, the EPA announced that it was reviewing the March 2008 decision. On October 1, 2015, the EPA set new 8-hour standards at 0.070 ppm. Please click here for additional information.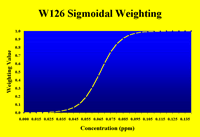 The
W126 Exposure Index
The EPA is using the W126 cumulative exposure index as an indicator to use to protect vegetation. Dr. Lefohn, President of A.S.L. & Associates, developed and proposed this index in 1985 as a way to protect vegetation from ozone exposures. Learn more about the W126 exposure index.